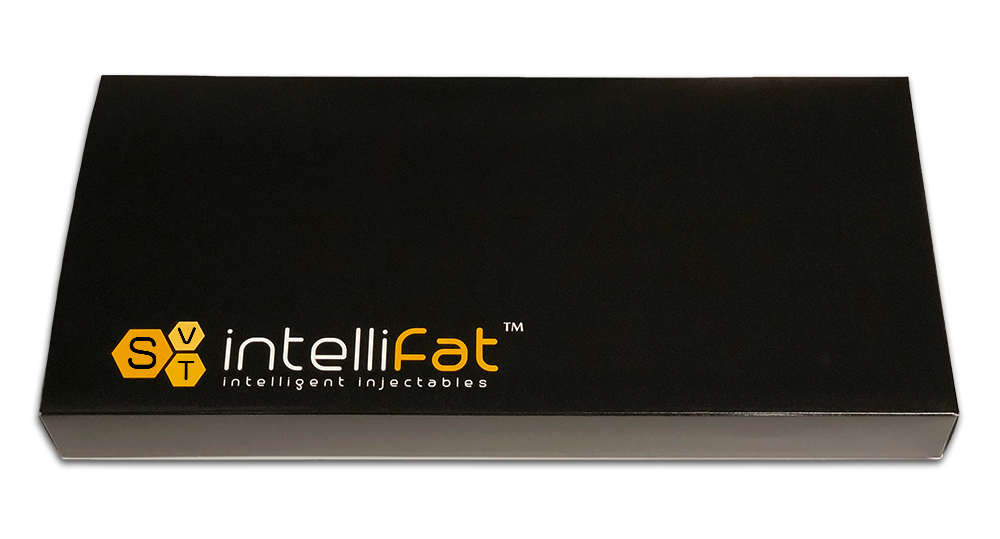 intelliFat™ SVT is a new iteration of our popular intelliFat™ kit that enables physicians to quickly and efficiently transfer the patient's own micro-adipose tissue under local anesthesia for regenerative procedures.
All in a single use, disposable kit.
intelliFat™ SVT features our new SuperG® Milli Plus harvester for a faster harvest via syringe and our new intelliHub™ making a sturdier and more secure luer connection.
Quickly harvest, process, and transfer a clean and viable micro fragmented fat, what we term as stromal vascular tissue (SVT).
intelliFat™ SVT kit makes low volume regenerative procedures fast, safe, simple, and cost effective.